Tok oss en liten fjelltur i går, med halvkorte turer. Casper fikk løpe endel løs, og storkoste seg. Det er jo ikke vanskelig å se at han ikke er like elegant og myk som han var tidligere, men så fort han kommer litt opp i fart ser han faktisk ganske uanstrengt ut 🙂 Vi møtte selvsagt endel sauer, noe Casper syntes var stas. Iallefall på avstand, når vi kom nære dem var de plutselig ikke interessante i det hele tatt. Han er nå litt rar, den gutten.
Også var vi hos veterinæren i dag for å ta blodprøve. Han må jo ta blodprøver et par ganger i året nå pga. kontinuerlig medisinering. Verdiene hans var heldigvis som det skulle være, så det var en lettelse! Hadde vært forferdelig om det allerede nå skulle vært noen utslag.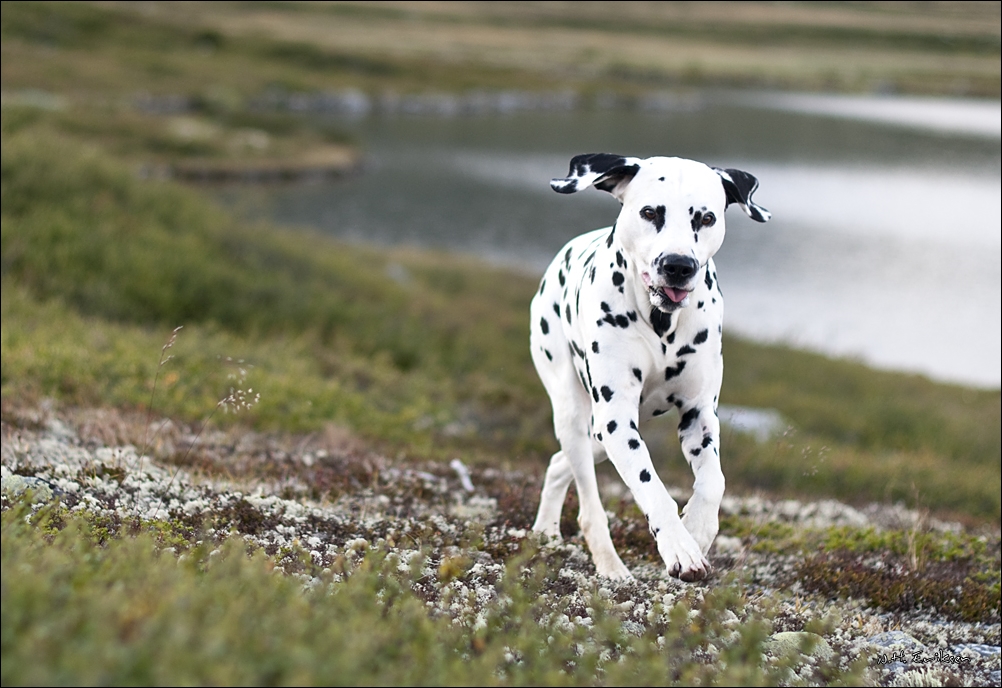 Fjolls til fjells 😛
Selfie med sauene
Casper insisted on me taking his picture with some sheep we met in the mountains. They could not care less. No autographs where given, so he ate some of their ? instead. #fanboy . He was kind enough to share some with me by throwing up on the carpet the following night.
Instagram? https://instagram.com/jesusisjustaguythatcutsmylawn/
[jr_instagram id="3″]