Meet Oppe, Our newest family member! 🙂 She is a bedlington terrier, and will soon be 3 months old. She is my aunts dog, so she will appear in this blog now and then. That's why she has gotten her own category, take a look in the drop down menu to the right. On her pedigree her name is Borsali'nos 2nd M Mita, but will be known as "Oppe" on a daily basis. 
Oppe er tanten min sin hund, som vi hentet i dag! Supersøt, ikke sant? 😀 På stamtavlen heter hun Borsali'nos 2nd M Mita.
(Parents
SE DK EE SEV CH  Bisbee boarding Delta Blue /
N ZA CH  NV`13 BoPeep TatianaTylerBlu)
Hun kommer nok til å dukke opp i bloggen med jevne mellomrom, derfor har hun fått sin egen kategori til høyre 🙂
Casper hilser på mammaen,  Nuch ZAchampion (South African) NV-2013 BoPeep TatianaTylerBlu. Hun var kul syntes Casper, de fant tonen 🙂 Og hun var virkelig en skikkelig kul hund, med en rakett i rumpa!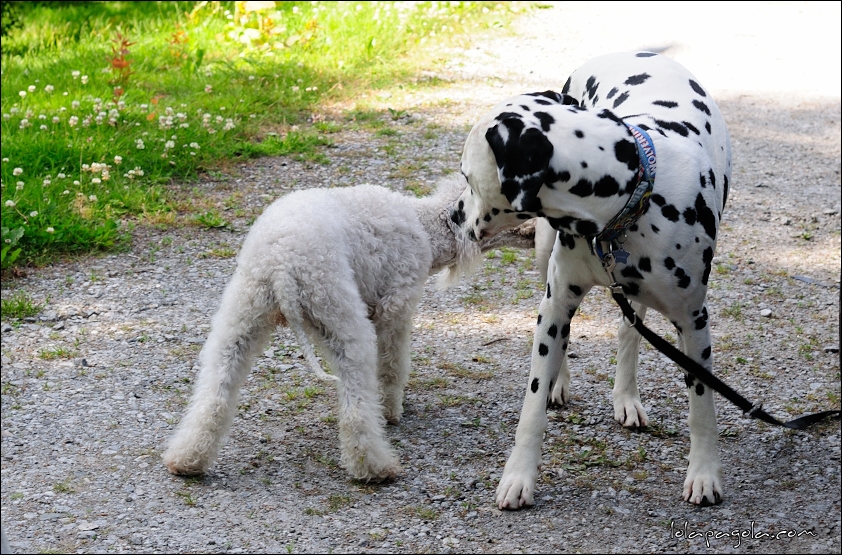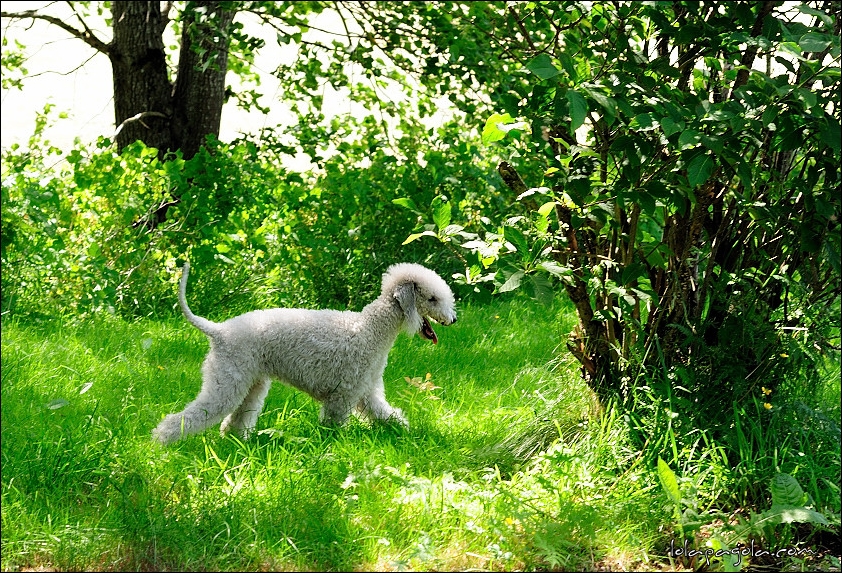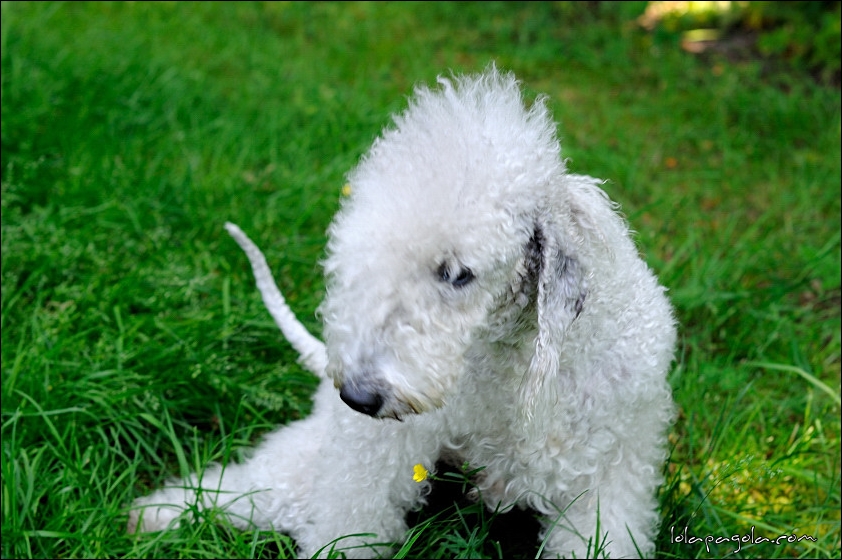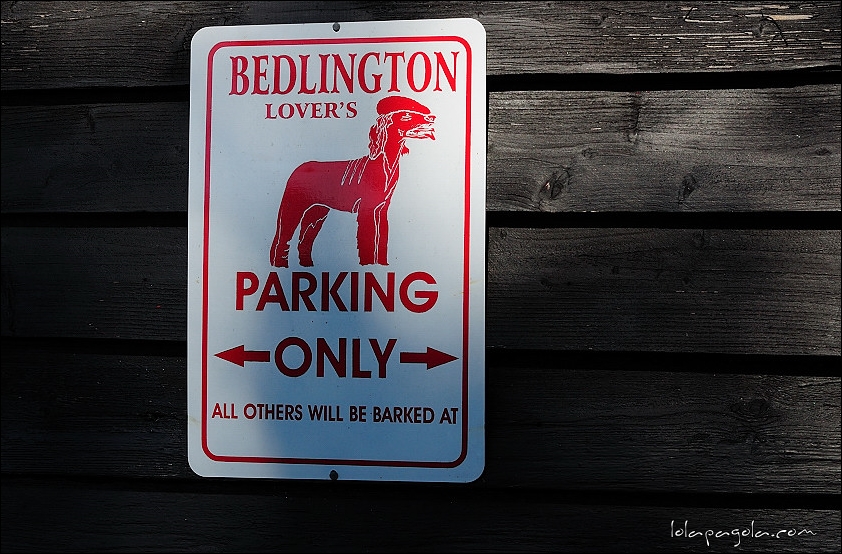 Sniff og Oppe hilser for første gang, det gikk veldig bra. Oppe er allerede litt større enn Sniff. Like badass sveiser begge to og.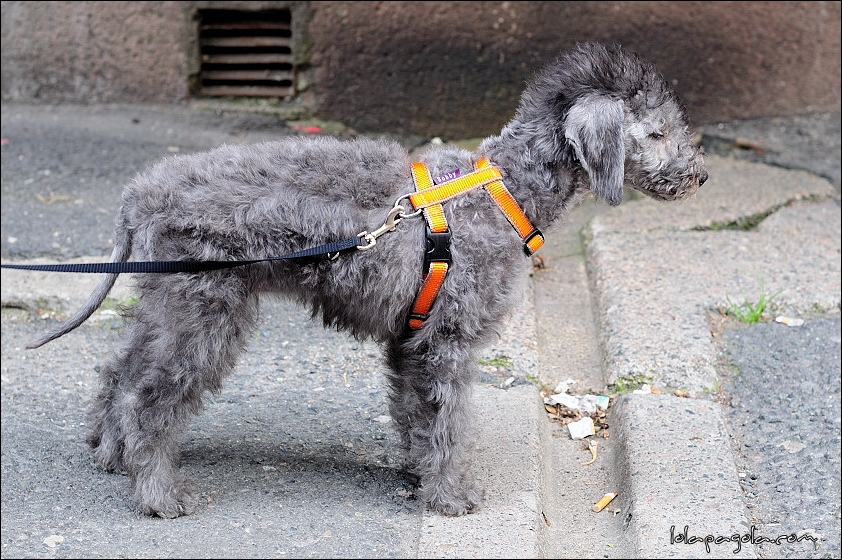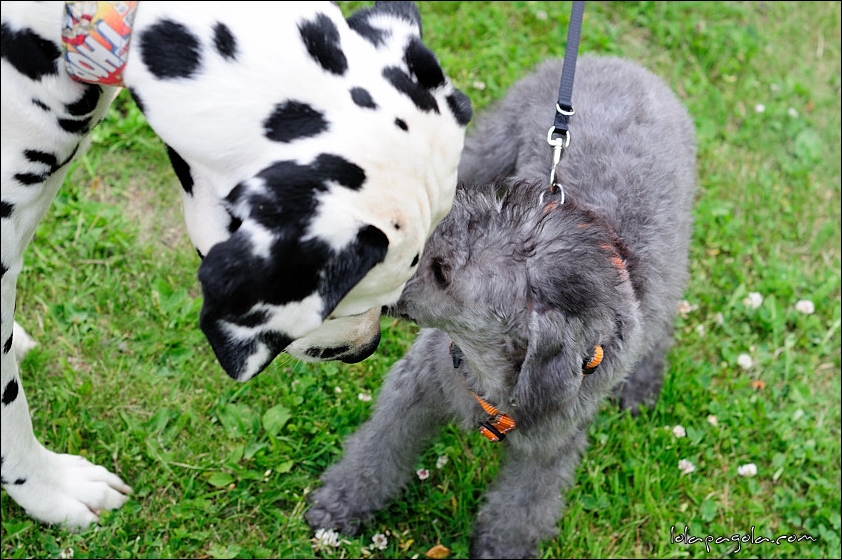 fikk med litt grooming-tips hjem 🙂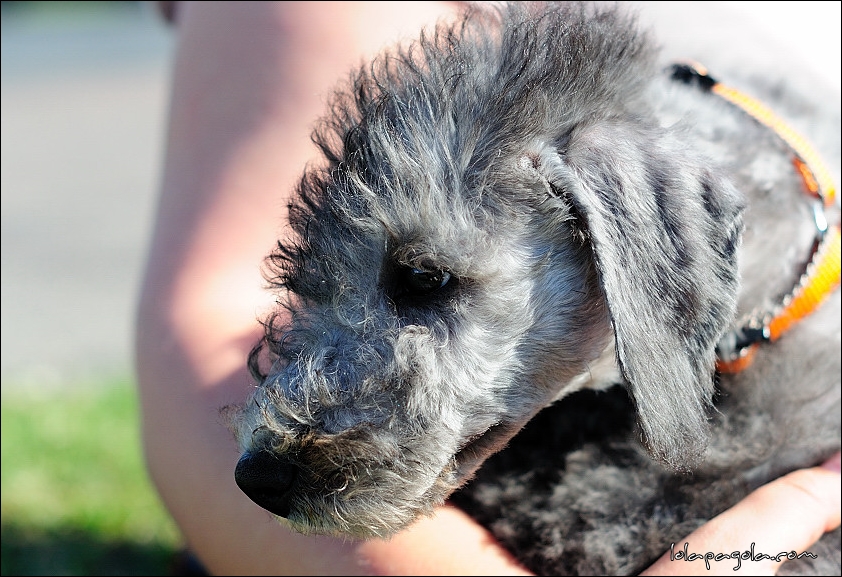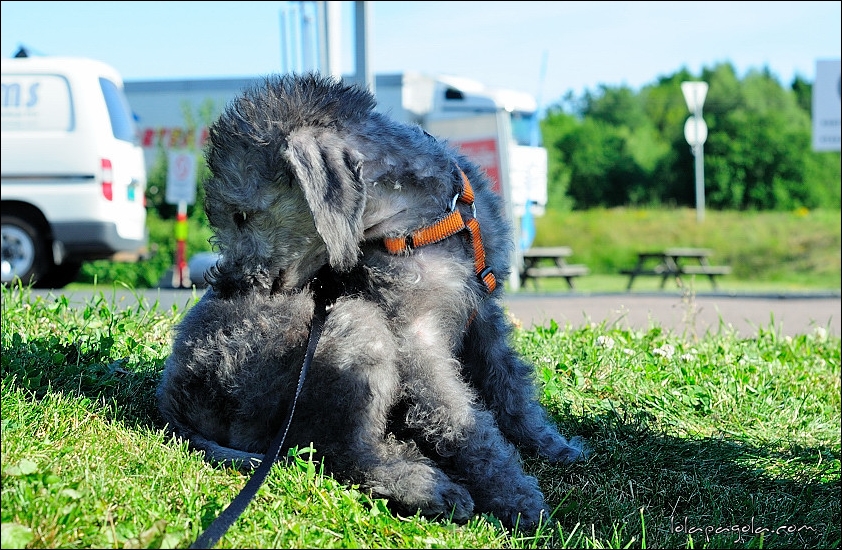 Other posts featuring Oppe the bedlington terrier:
[catlist name=oppe]